Roll over image to zoom in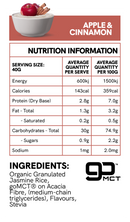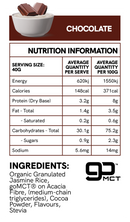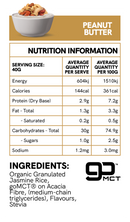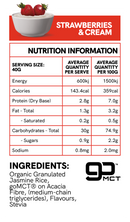 100% PURE – CREAM OF RICE
Cream of rice is a delicious nutritious bowl of hearty goodness full of complex carbohydrates to fuel your workouts alternatively Cream of Rice can be consumed as a hearty meal for a sustained energy supply.
If you're planning on growing your muscles, you're going to need more than just protein for your intense workout routines. One of Cream of Rice's greatest benefits for bodybuilding is that it is one of the best and cleanest sources of fuel to grow, period.
Glycogen is used for energy when blood glucose levels drop and is restored through carb intake. In short, it's likely you'll need a lot of carbs. Eating a low-carb diet, meanwhile, could actually be detrimental to bodybuilding gains and result in lower lean body mass. This is why cream of rice is a perfect option for a bodybuilding diet, as they are a healthy, complex carbohydrate that will makes you feel fuller for longer.
Rice is a great source of complex carbohydrates with a medium GI rating and is a great way to increase energy levels by refuelling your muscle with readily available Glycogen. Cream of Rice is a great option for breakfast cereal or as a pre-workout meal to fuel your workouts. Protein can easily be added to make a high protein Cream of Rice, and if you are short on time can be microwaved in minutes!
Payment & Security
Your payment information is processed securely. We do not store credit card details nor have access to your credit card information.