Roll over image to zoom in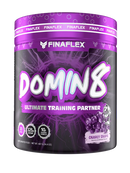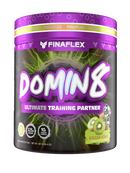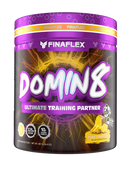 Finaflex Domin8 offers intimidating max-dosed active ingredients for outstanding pumps, havoc-wreaking energy and razor focus. Enter no gym without it, this is the training partner that will always have your six, backing you for those excruciating sets when another rep seems impossible. With Domin8 pre-workout, all things are possible.
Product Features
Nitric Oxide Enhaners.

Buffer Lactic Acid.

Natural Nootropics.

Potent Diuretics. 

Maximum Dosages!
Payment & Security
Your payment information is processed securely. We do not store credit card details nor have access to your credit card information.