Roll over image to zoom in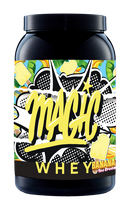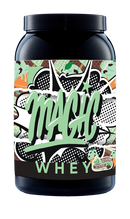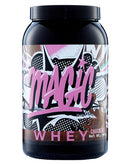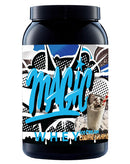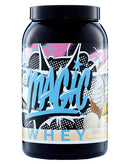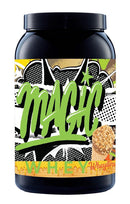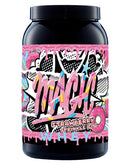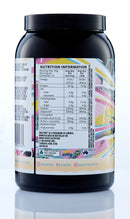 MAGIC SPORTS NUTRITION MAGIC WHEY
Sometimes we all need a little magic to spice up our body goals and achieve results. Whey by Magic Sports Nutrition is a whey blend protein powder that has been formulated to deliver rapidly digesting protein in a range of delicious flavour options. With added digestive enzymes, Magic Whey ensures that every little bit of protein is absorbed into your bloodstream so you're helping build muscle, aid recovery and repair muscle tissue too! What makes this protein powder so clever is that the blend of protein sources means your body absorbs some proteins rapidly and then some that are digested at a slower rate.
If you're trying to build muscle and achieve your body composition goals, Whey Protein Isloate is going to be your best friend. Each serving of Magic Whey has 26grams of whey protein and with low levels of fat, sugar, cholesterol, and lactose, you don't have to worry about anything else except eating well, training hard and taking Magic Whey.
This delicious protein powder has added CLAs, MCTs and Acetyl L Carnitine – all the good fatty acids which help encourage thermogenesis and increase your metabolic rate, making this a great fat burning protein powder too.
If you're looking for a product that provides superior protein to help you achieve your goals, smash out those workouts without crashing afterwards, plus enjoy the delicious flavours on offer, then it's time to add some magic to your life and grab Whey by Magic Sports Nutrition today.
Benefits of taking Whey by Magic Sports Nutrition:
26g of protein per serve
Range of tasty flavours
Helps build muscle and aid recovery
Low carb and low sugar
Improve digestion with Digezyme compound
May reduce muscle soreness
Payment & Security
Your payment information is processed securely. We do not store credit card details nor have access to your credit card information.