Roll over image to zoom in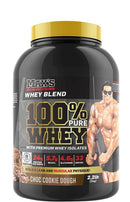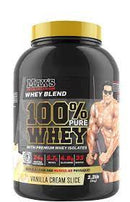 Max's 100% Pure Whey contains everything you need from a protein powder to help you build lean muscle and keep the body fat down. Each serve contains three different types of whey protein including whey protein isolate (WPI), whey protein concentrate (WPC) and hydrolysed whey protein. Together these three function to sustain crucial amino acid supply to the muscles, so that you can maintain growth and recovery processes for longer.
Payment & Security
Your payment information is processed securely. We do not store credit card details nor have access to your credit card information.