Roll over image to zoom in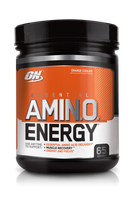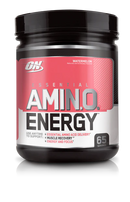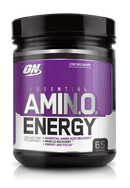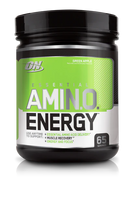 Amino Energy is your all in one ultimate intra workout product, featuring a wide array of amino acids, nitric oxide synthesisers and natural energisers along with awesome flavours to choose from, you can't go wrong with sipping on an Optimum Nutrition Amino Energy whilst your training or in between meals.
Supports Recovery Before, During & After Exercise
Help Support Intense, Vascular Pumps
Only 10 Calories And 0 Grams Of Sugar Per Serving
Natural Energisers
What Is Included In The Amino Energy Formula?
Amino Blend: The Amino Blend includes several very important branched-chain amino acids (BCAAs) that benefit you in many ways.
Healthy Metabolism Promotion
Muscle Gain
improvement In Overall Athletic Performance
Immune System Health
Decrease Muscle Soreness
Energy Blend: Inclusive of caffeine and green tea extract, this blend is formulated specially to give you a burst of energy even after the hardest of days!
Payment & Security
Your payment information is processed securely. We do not store credit card details nor have access to your credit card information.