Roll over image to zoom in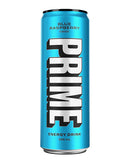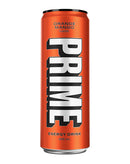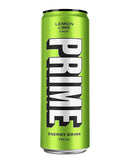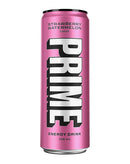 Whether your interest lies in YouTube or ready-to-drink beverages (RTDs), you're undoubtedly familiar with Prime. This sports drink brand, co-founded by YouTube stars KSI and Logan Paul, has achieved global acclaim. It's ubiquitous, gracing the hands of influencers and securing official sponsorship deals with renowned organisations like the UFC, Arsenal FC, and now FC Barcelona and FC Bayern Munich. Few brands have made as profound an impact on the market as Prime.
Now, there's an exciting addition to the Prime lineup: PRIME Energy RTD by KSI & Logan Paul. This innovative product takes the beloved flavours that have gained widespread recognition and infuses them into an energy drink. Every PRIME product adheres to the same core mission: delivering exceptional taste combined with functionality. This commitment translates into a meticulously crafted formula designed to not only quench your thirst but also provide you with the essential tools to replenish and refuel for any activity you're gearing up for.
Are you ready to experience this hydration sensation? If you're wondering where to find PRIME drinks in Australia, look no further than Team Flex Australia. Come and try the beverage that has taken the world by storm!
What will you get with each can of PRIME Energy RTD by KSI & Logan Paul?

110 mg caffeine
300 mg of electrolytes
Zero sugar
Replenish and refresh
Vegan
Gluten free
Soy free
Scintillating flavour
Created by celebrity Youtubers Logan Paul & KSI
Sponsors Arsenal FC, FC Barcelona, FC Bayern Munich and the UFC
Payment & Security
Your payment information is processed securely. We do not store credit card details nor have access to your credit card information.