Roll over image to zoom in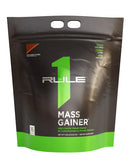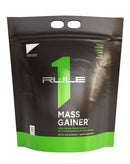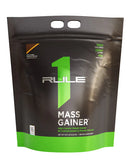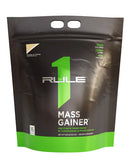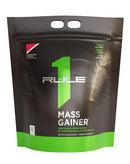 When it comes to achieving your body composition goals, relying solely on your own efforts may only take you so far in terms of progress. Without proper supplementation, your dedicated workouts may not yield the desired results. Enter R1 Mass Gainer by Rule 1 Proteins, an effective solution to help you add the necessary mass and achieve your body goals.
Packed with premium-quality ingredients, each serving of R1 Mass Gainer by Rule 1 Proteins provides 1,220 calories, over 250g of carbohydrates, and 40g of protein. These proteins are derived from three different whey sources, including the extensively researched supplement, creatine.
What sets this product apart is not just what it contains but also what it excludes. R1 Mass Gainer by Rule 1 Proteins is free from any banned substances, ensuring natural and trustworthy results you can take pride in. It is also formulated without creamers, spiking agents, or soy protein, making it a specialized blend designed to offer you the most effective means of gaining mass.
Payment & Security
Your payment information is processed securely. We do not store credit card details nor have access to your credit card information.