Roll over image to zoom in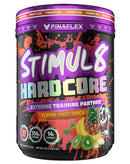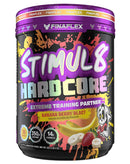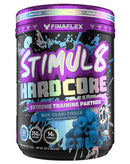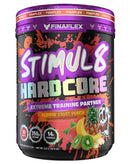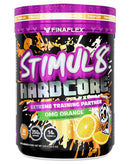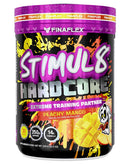 The unique formula in this pre-workout will deliver an exotic blend of energy and performance-enhancing ingredients, giving you the power to get through the most strenuous workouts. Give your body the extra push needed to crush your workouts.
If you are struggling to get through your workouts and you find yourself not achieving your targets, get Stimul8 Hardcore into your protocols to take your training and fitness to a whole new level. This extreme pre-workout should only be taken by those people who are experienced with pre-workouts. The 350mg of caffeine will deliver the energy needed to crush every single workout.
What are the benefits of Stimul8 Hardcore by Finaflex?
Support energy requirements
Support calorie processing
Kickstart adrenaline
A unique blend of ingredients
Extra push to reach your goals
Extreme training partner
Explosive flavours
Extreme pump and performance
Stimul8 Hardcore by Finaflex contains all the ingredients needed to help you get through the most strenuous workouts. With a blend of exotic ingredients specifically designed to give you the energy, performance and pump, you'll get those extra reps to help you achieve your goals.
The combination of ingredients in this hardcore pre-workout delivers everything you need to achieve your goals. Give it a try today and achieve everything you put your mind to it. Just add a scoop to your shaker before your workout and let your performance improve as you have never seen before.
Each serving of Stimul8 Hardcore by Finaflex has:
6000mg of Citrulline Malate
3200mg of Beta-Alanine
350ng of Caffeine
500mg of L-Tyrosine
750mg of Agmatine Sulfate
150mg of Schisandra Chinensis Extract (Berry)
100mg of Citrus Aurantium L. (30mg Synephrine)
5mg of Piperine
Payment & Security
Your payment information is processed securely. We do not store credit card details nor have access to your credit card information.