Roll over image to zoom in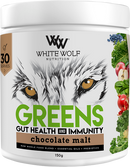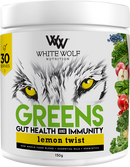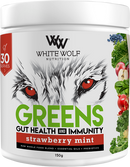 Our greens have been specially formulated to include an industry leading blend of ingredients, charged with aiding your body's natural immune function. We have included a world first blend of Anti parasitic essential oils, and gut specific raw organic wholefoods to improve gut health and increase nutrient absorption while decreasing bloating.
Payment & Security
Your payment information is processed securely. We do not store credit card details nor have access to your credit card information.